Here is a visual tutorial on how to transfer your wildcoins to your offline account. Sometimes it is easier to show someone how to do it than to just tell them.


Bring up your Game App and let it update if it needs to. Be sure to sign in.




Click on the My Account Icon.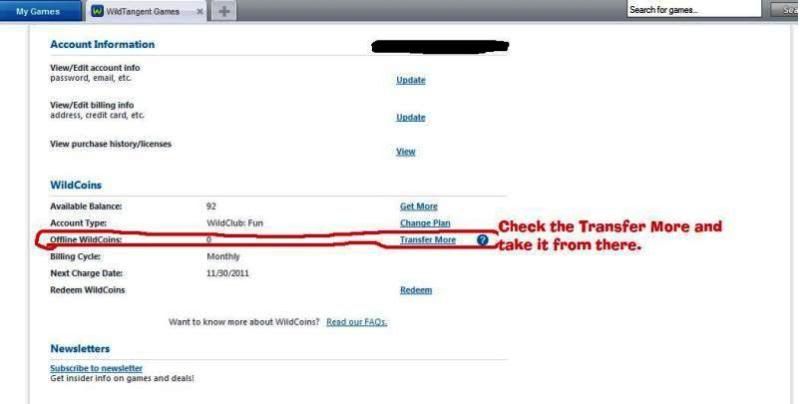 Find the "Transfer More" and click on it.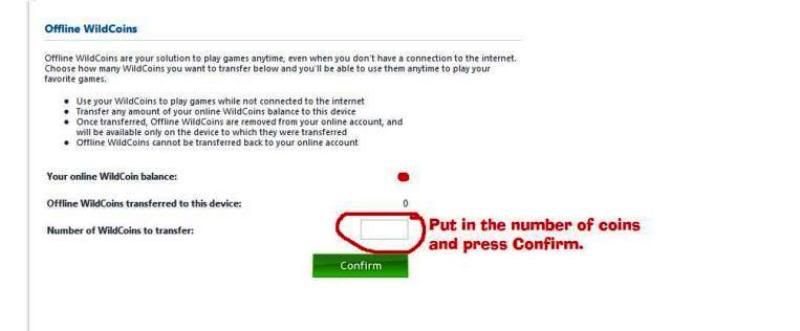 Then type the number of coins you want to transfer from your online account to your offline account and click "confirm".

Be sure to note that once you move those coins offline you CAN NOT move them back online, nor use them to buy any games if you are in the WildCoin Club!